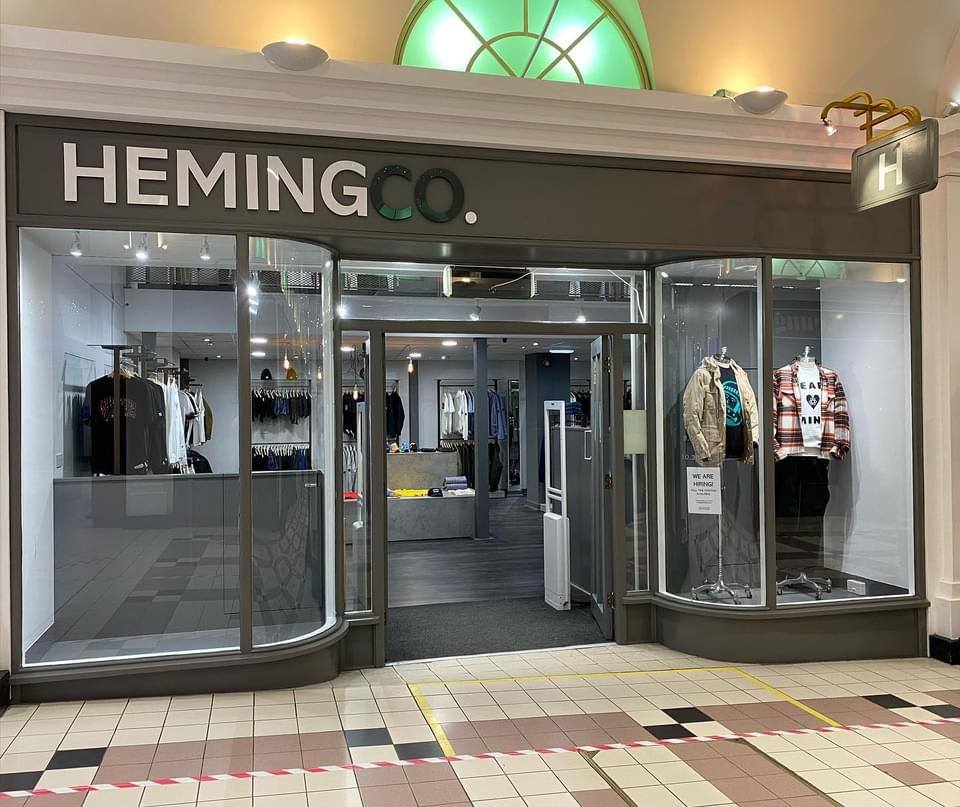 HemingCo – Cascades Shopping Centre, Portsmouth
HemingCo in the Cascades Shopping Centre, Commercial Road, Portsmouth re-opened on Saturday after the most recent lock down. Premier were due to fit out the store in January but the owners wanted to take advantage of the shutdown period in November.
With only a weeks notice, we managed to re-fit the store in the lock down period which involved a complete strip out, then installation of new flooring, manufacture of new fixtures and fittings, internal and external decorations, ceilings, lighting and new signage.
We are very happy with the outcome and delighted to have been approached by this iconic Portsmouth store.